BACKGROUND SUMMARY
Comprehensive experience in all aspects of communications satellite systems.
Marketed consulting proposals to major clients in Europe and the United States.
Capacity to positively influence decisions and achieve program goals.
Experienced in RFP preparation, proposal evaluations and in contract negotiating.
Team player and experienced working with multi-cultural technical staff in North America, Asia and Europe.
Excellent oral and written communications.
Presented several technical papers at international satellite symposia.
---
EDUCATION
M.B.A. International Business, Dalhousie University, NS, Canada
B.A. Economics, Dalhousie University, NS, Canada
P. Eng. Mechanical/Industrial Engineering, Engineers Nova Scotia, NS, Canada
U.C. Berkeley Extension, Telecommunication courses
PROFESSIONAL EXPERIENCE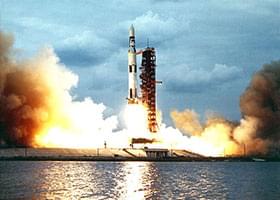 CTS International, Inc., 1997 - Present
Consultant/Principal​
Specialist in Program Risk Management and Product Assurance of complex satellite systems.
Most recent experience was as Eutelsat's Field Office resident in Palo Alto
Key Customer representative at Prime Contractor facilities (Lockheed / Boeing / Space Systems Loral). Performed program office monitoring during design, integration and test of communications satellites for various customer programs.
Selected and managed a team of seasoned experts to teach Spacecraft engineering courses to a Prime Contractor's Korean and Japanese clients on a contract from the Prime Contractor.
Was key member of Aerospatiale's three man program office resident staff at Space Systems Loral for 2.5 years. Primary responsibility was on the Eutelsat W24 Repeater program. Ensured the flowdown and monitoring of Aerospatiale's programmatic and QA requirements at Space Systems Loral. Represented Aerospatiale at critical TWTA MRBs on the Chinasat program.
Obtained a consulting contract from Motorola on the Iridium project to monitor the integration and test of the first five spacecraft at Lockheed.
ASTREC Inc. 1995 – 1997
President
Dissolved company to start CTS International, Inc. in 1997.
INTELSAT 1982 - 1995
Product Assurance Manager
Was involved in RFP preparation of several Intelsat series spacecraft. Evaluated and negotiated Intelsat's Product Assurance requirements with bidders on various programs.
Actively managed the procurement, construction and testing of the Intelsat V, Intelsat VI, and Intelsat VII spacecraft at prime contractor facilities to ensure that contractual requirements were met.
Supervised a staff of 8 engineers.
Participated in all hardware critical activity including unit and system hardware to ensure the satisfactory qualification status of hardware and the proper documentation of criteria in the EIDP.
TELESAT CANADA 1981 – 1982
Product Assurance Resident at Hughes Aircraft (Now Boeing) on the Anik C spacecraft.
WHAT WE DO
COMPREHENSIVE EXPERIENCE IN PROGRAM MONITORING OF COMMUNICATIONS SATELLITE SYSTEMS
MARKETING CONSULTING PROPOSALS
RFP PREPARATION, PROPOSAL EVALUATIONS, CONTRACT NEGOTIATING